Everything DiSC© Workplace Solutions
Do you have a communication and trust issue between leadership and staff? Does it sometimes feel as if you have a guarded, closed culture within your organization–and that it's holding you back from truly creating the impact you desire? Do you suffer from misfires in communication that lead to costly mistakes, mounting frustration, and a lack of results?
If your team or organization could benefit from building more trusting relationships through strengths-based, compassionate, and empathic relationship-building tools like Everything DiSC Workplace, it's time to contact me. As a certified Everything DiSC Workplace Expert and Authorized Partner, I can help you get the results you seek.
Through our work together with Everything DiSC Workplace, my clients frequently move from a place of distrust among team members, where deficit-based language is used, to a more open, safer culture that honors mutual respect and collaboration, where individuals' strengths are recognized, built on, and validated.
The results are profound, including:
increased trust between leadership and staff;
enhanced relationships, resulting in meaningful power-sharing and true partnership;
more consistent and clearer communication at all levels;
higher job satisfaction ratings among staff;
space for all team members' voices and opinions to be heard;
more productive work units; and
an infusion of joy and fun brought to the workplace.
The tools I use to achieve these results:
Everything DiSC Behavioral Profiles and Training
The 5 Behaviors of a Cohesive Team Assessments and Facilitation
Certified Professional Coaching – Individual and/or Group
Customized Creativity-Based Seminars and Workshops
Ready to learn more about bringing DiSC or any of the above-mentioned to your workplace or team? Contact me directly at chariti@charitigent.com or 608.334.4501.
 What is Everything DiSC?
Everything DiSC is a powerful personal assessment tool used to improve relationships, productivity, teamwork, and communication in the workplace. Everything DiSC Assessments are administered through an online platform, with follow-up training and consulting live and in-person in order to maximize learning and application.
The Everything DiSC Behavioral Profile Assessments work to build self-awareness of one's behavioral style and the impact it has on others, as well as how to become more effective with styles unlike one's own.  DiSC Assessments are exceptionally well-suited to assist team members at all levels in establishing much more effective communication, smarter and swifter action on projects, and a greater appreciation and respect for individual strengths and differences.
Who Could Benefit from an Everything DiSC Behavioral Assessment?
Teams and individuals in a variety of settings can benefit from Everything DiSC, including:
Government Agencies
Smaller to Mid-Sized Companies
Large Corporations
Hospitals and Healthcare Delivery Systems
Tribal Governments
School Systems, Teachers, and Educational Staff
Non-Profit Entities
Churches, Synagogues, and Mosques
Start-Ups
Mom and Pop Shops + Family-Owned Businesses
Trauma-Informed Workplaces
What Are the Various Everything DiSC Profiles? What Do They Measure? What Results Do They Provide?
The suite of available Everything DiSC profiles are included below. Each Everything DiSC profile uses a research-validated learning model to create a highly personalized learner experience, regardless of which profile one is taking (e.g., DiSC for Managers, DiSC for Leaders, etc.). Each profile is topic-specific, with in-depth information, including tips, strategies, and action plans to help learners become more effective in their role within the workplace. All Everything DiSC profiles include access to unlimited free follow-up reports. Here is a listing and description of the available profiles:
Everything DiSC Workplace: Help everyone—at every level, in any role—learn new ways to build more effective relationships and improve the overall quality of the workplace.
Everything DiSC Productive Conflict: Help everyone curb destructive behaviors so that conflict can become more productive. This is not your average conflict resolution program. Everything DiSC Productive Conflict offers highly personalized content that helps learners increase self-awareness around conflict behaviors and effectively respond to conflict situations, which ultimately improves workplace results and relationships.
Everything DiSC Management: Help build capacity and strength among managers at all levels—whether longtime veterans or those new to the role.  Tailored specifically to enhance the critical skills managers need to build solid, one-to-one relationships with direct reports as well as up the chain-of-command. Teaches managers how to bring out the best in each employee. They learn how to read employee styles and adapt their own styles to manage more effectively.
Everything DiSC Work of Leaders: Help Leaders connect their unique leadership style to real-world demands, focusing on the tangible steps they can take to effectively move an organization forward. Based on the latest research into leadership best practices, this profile is all about vision, alignment, and execution–and how to achieve all three.
Everything DiSC 363 for Leaders: Get ready for a full-loop communication tool that reimagines the power of 360 feedback.  Everything DiSC 363 for Leaders combines the best of 360 with the simplicity and power of DiSC to deliver a more productive, insightful, and informative experience and a roadmap of actionable steps leaders can take to improve their effectiveness.
Everything DiSC Sales: Help sales professionals connect better with their customers by understanding their DiSC sales style, as well as effectively recognize and adapt to their customers' unique buying styles—and close more sales.
Everything DiSC Suite of Services
Ready to get started with bringing Everything DiSC to your organization or team? Here's how we can work together.
Introduction To Everything DiSC (60-90 minutes)
This fun and interactive introductory training provides the basic foundational knowledge to begin using Everything DiSC in the workplace. Participants are given an overview of the various workplace styles, as well as an opportunity to ask question and seek clarification about how to use this information to enhance communication and form more effective relationships "back at the office."
This training can accommodate an unlimited number of individuals. Everything DiSC Assessments are NOT provided to participants as part of this training option. This option can be delivered over teleconference or webinar, as well as in person. Please contact Chariti (608.334.4501 or chariti@charitigent.com) for more details and/or to schedule a consult regarding whether this is the best option for your team/organization.
Everything DiSC Workplace Workshop (3-4 hours)
The Everything DiSC Workplace Workshop is a classroom training that uses online pre-work, engaging facilitation and contemporary video, and online follow-up to create a personalized learning experience. Using the third generation of the DiSC assessment, a research-validated learning model, participants understand and appreciate the styles of the people they work with. The result is more effective and productive working relationship.
Everything DiSC Workplace focuses on:
Discovering Your DiSC Styles
Understanding Other Styles
Building More Effective Relationships
Optional People-Reading Module
Participants discover their DiSC styles and learn how they affect their workplace priorities and relationships. Everything DiSC Workplace can be used with everyone in an organization, regardless of title or role, to improve the quality of the workplace.
In addition to the Everything DiSC Workplace assessment that each participant receives as part of this training option, there are exciting follow-up tools, including:
Everything DiSC Comparison Reports
Follow up reports that can be created for any two participants to illustrate their similarities and differences. You can even create reports between Everything DiSC Workplace and Everything DiSC Management participants. And participants get unlimited access available–at no additional charge.
Everything DiSC Facilitator Report
Provides a composite of your group's DiSC styles and information on how DiSC styles can impact your organization's culture. Includes the names and styles of each participant.
Everything DiSC Group Culture Report
Helps you determine the group's DiSC culture, explore its advantages and disadvantages, discuss its effect on group members, and examine its influence on decision-making and risk taking.
This training can accommodate up to 100 individuals. Everything DiSC Assessments are included as part of this training option. This is a live and in person training. Please contact Chariti (608.334.4501 or chariti@charitigent.com) for more details and/or to schedule a consult regarding whether this is the best option for your team/organization.
Everything DiSC Workplace Workshop PLUS
The Everything DiSC Workplace PLUS opportunity combines the power of the 3-4 hour live learning experience with the opportunity for continued individual and/or group coaching around the DiSC model and the application of its principles. On-going support during the application phase of the Everything DiSC Workplace principles provides a forum for leadership and/or classroom participants to address concerns specific to the team or company, to ask questions about DiSC in the context of one's unique work environment, and/or explore ways to keep DiSC alive within an organization beyond the training day. Everything DiSC Workplace Workshop PLUS clients can choose between a 6-month or 12-month option of ongoing support. Meeting once per month over the phone or in-person, this option provides the ultimate in making certain that the DiSC model takes hold within the organization or on the team, and that the results of investing in Everything DiSC are maximized. Please contact Chariti (608.334.4501 or chariti@charitigent.com) for more details and/or to schedule a consult to discuss whether this option is best suited to your organizational needs.
Everything DiSC Online Certification
Interested in Certifying Your Own Staff or Team Members in Everything DiSC?
Aid in building the professional capacity of your internal team to get the most out of Everything DiSC Workplace. This online blended learning experience helps participants gain the expertise and credentials needed to bring this powerful tool directly into their organizations. Contact Chariti (608.334.4501 or chariti@charitigent.com)for details and pricing.
Customizable Everything DiSC Workshops
Have something specific in mind? Not seeing what you're looking for above? Contact Chariti (608.334.4501 or chariti@charitigent.com) for a consultation to discuss how we can customize a program that's right for you and your team and/or organization.
What others say about DiSC Training with me:

Chariti's team building program was an incredible spark for our company's growth, guiding us in building trust and helping us better work with and understand each other and our customers.  Focusing on Patrick Lencioni's 5B Model and the DiSC styles and profiles, we had a deep-dive into the challenges and opportunities in building trust, fostering and managing constructive conflict, and pushing towards more commitment, accountability and better results.  Chariti's consulting led to immediate results – more open, honest and sometimes tough conversations; more cohesive teamwork, and better communication between our team and with our customers. I would highly recommend Chariti Gent Coaching and Consulting to any company hoping to work more effectively as a team or work and communicate more clearly with each other and their customers.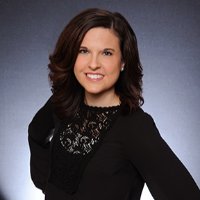 As a result of our work with Chariti Gent Coaching + Consulting, communication among our team members is clearer than ever before and, as a result, we're fostering a much more trusting internal culture. The enhancements we've experienced in our intra-office relationships as a result of our work with Chariti makes us a much more collaborative, productive, and innovative company. The tools Chariti provides through the Everything DiSC and The Five Behaviors of a Cohesive Team are assisting us in grooming our younger up-and-comers for future leadership roles, too, which is incredibly valuable in a fast-changing, tech-focused, recruiting environment like ours. I highly recommend Chariti to any top-performing organization that is serious about investing in their human capital and developing a highly strategic, tightly-knit, and results-focused workforce.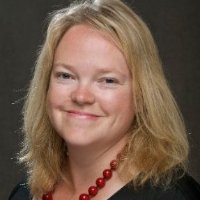 Chariti is an expert in DiSC assessment. And as an instructor teaching DiSC, her excitement and expertise around the topic really come through. It's a class that receives rave reviews from all of our students.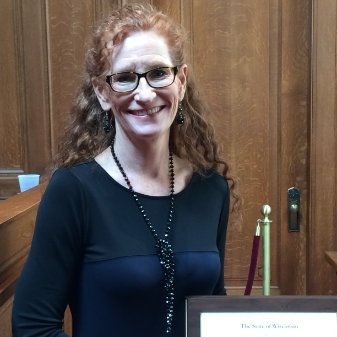 Chariti's DiSC presentation was enlightening, informative, and inspiring. Our people benefitted from this by learning their own style of communication as well as the communication styles of their co-workers. I would definitely recommend Chariti's DiSC training to others who want to improve the communication and teamwork within their organizations. Chariti is an extremely professional facilitator who kept the presentation entertaining and upbeat.  She was a delight to work with.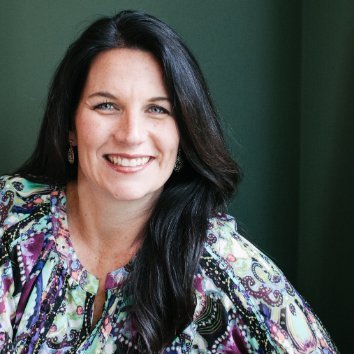 I brought Chariti in for a team training on DiSC because she has the ability to teach and present in such an engaging way and I knew that the team would learn a lot about themselves and how to work better with their clients. As a result of the training our team speaks the same language and we have more fun together and with our clients. It has been a great asset!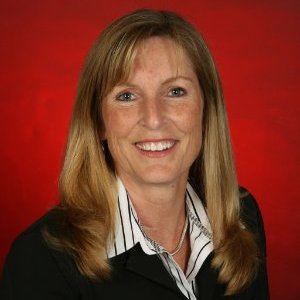 Our company recently asked Chariti to help us communicate better together and with our customers/clients. She encouraged all the staff to take the DiSC Profile system and gathered all the data, sent results quickly, and scheduled a staff meeting to review the results. It was AMAZING! She gently guided us through the definitions of the types of behavioral styles each of us are, explained how we react to the world in general, and invited us to investigate how we react to each other! We learned how to answer questions from other staff and clients in a way that is more effective, to gauge other styles of behavior, and to better understand ourselves. We all had a great time! She brought us together in a way that we never expected! I would recommend her services to any company who works with the public. Thank you Chariti!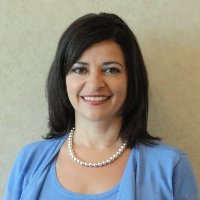 Chariti, thanks.  We all absolutely loved the DiSC training you provided at our annual law office staff retreat.  Mark Krueger said it would be pretty tough to top this next year.
Partial List of Clients
University of Wisconsin-Madison
State of Wisconsin Department of Children and Families:

Secretary's Office
Division of Milwaukee Child Protective Services
Division of Management Services
Division of Family and Economic Security
Bureau of Working Families
Bureau of Finance
Bureau of Child Support
Bureau of Human Resources
Bureau of Performance Management
Regional Partner Training Section

National Council of State Legislatures
Monroe Street Family Dental
Homestead Title Company
Krueger and Hernandez Law Offices
Smart Solutions, Inc.
Hottmann Construction Company
Red Key Realty
Keller Williams Realty
The Alvarado Group
Meriter Hospital – Division of Nursing
The Arthritis Foundation – Wisconsin
Head's Up Hair Salon
American Family Dream Bank
The Dane County Home Buyer's Round Table
Money Smart Women Conference
Women in Wisconsin Agriculture – Annual Convention
Dane County Home Connections Team
Nicole Charles and Associates, EXP Realty
Society for Human Resource Managers
Madison Community Foundation – A Fund for Women
Operation Fresh Start
Unitarian Universalist Women
Women Building Wisconsin
The Wisconsin Transportation Builders Association
Please contact Chariti (608.334.4501 or chariti@charitigent.com)to learn more about how she can serve YOU as a client.