Three Situations Where Everything DiSC is a Clear Choice Over Myers-Briggs (MBTI)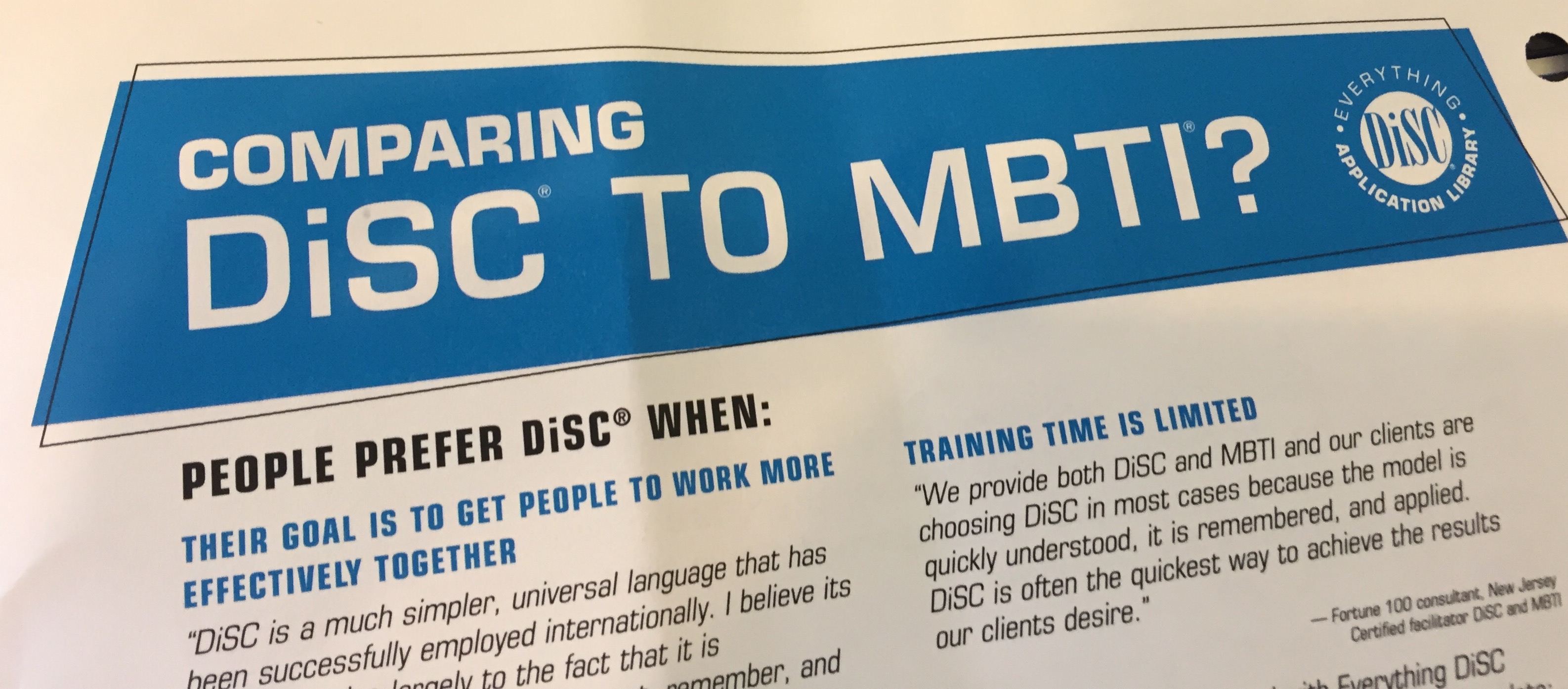 People who know both Myers-Briggs (MBTI) and Everything DiSC agree that they both are valuable learning tools. But to select the best tool for the job, you need a clear understanding of an organization's or team's goals. So when do experienced users prefer DiSC? There are three situations where DiSC is the clear choice:
People prefer DiSC when their goal is to get people to work more effectively together.
If you have a team, group, or even a whole organization that you need to help work more effectively together, DiSC is a perfect solution. Everything DiSC Workplace gives everyone a common language that helps them build more effective working relationships—one relationship at a time.
People prefer DiSC when training time is limited.
Part of the beauty of DiSC is that is is easy and quick to understand and apply right away. DiSC has always been an intuitive and useful model that people can get their heads around—fast! And the latest Everything DiSC Workplace circumplex model makes it easier than ever to use and apply DiSC.
People prefer DiSC when they want to follow-up to ensure the training gets used.
Follow up makes training stick. And no one can afford training that doesn't stick. That's why Everything DiSC Workplace comes with unlimited access to the Everything DiSC Comparison Reports, one of the most powerful follow-up tools available.
If you are unfamiliar with the power and ease of Everything DiSC and/or want to learn more about how DiSC might benefit you, your team, or the organization in which you work, please contact me today at chariti@charitigent.com or visit my website at www.charitigent.com/disc.