Ever wonder how to interact in a workplace conflict with a tough-minded, forceful colleague? It can be intimidating, challenging, and feel downright impossible at times. Tough-minded and forceful behaviors manifest most directly in people who tend to be blunt, highly task-oriented, and uber-assertive. These folks seem to know exactly what to say to justify their point of view, and they don't back down easily from their version of the truth. Do you know someone like this?
In the world of Everything DiSC, we say that these folks "forceful" or "tough minded" people likely lead with a "D" or "Dominant" style in the workplace. They prioritize results, action, and challenge…and they love to win (especially during a situation where the stakes are high, like in most conflict situations!). While it can be difficult to manage in these situations, there is good news! You can learn how to deal with conflict, and I can show you how to do it productively–no matter your style or who you are in conflict with!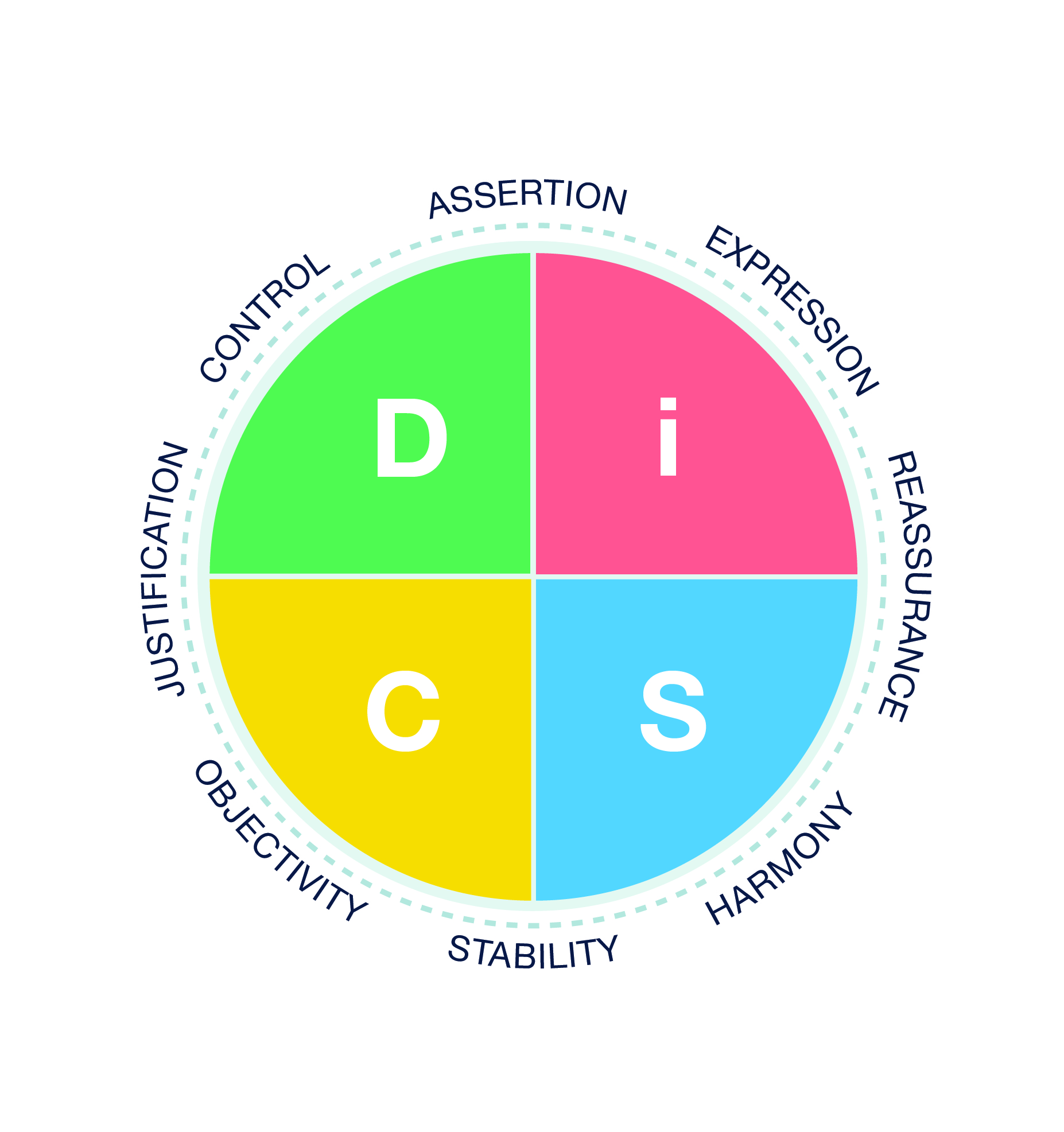 Introducing a new tool that just came to market:
Everything DiSC Productive Conflict!
The Everything DiSC Productive Conflict tool is designed to:
1. Create awareness about your own behavior during conflict, including both your productive and destructive tendencies;
2. Offer suggestions about how others not like you respond and react (behaviorally) during conflict; and
3. Teach you several personalized-to-you strategies you can undertake for creating more productive conflict in your life.
***Everything DiSC Productive Conflict for Individuals — CLASS STARTING SOON***
During the month of November, I'll be offering a 4-part virtual classroom experience to introduce the idea of DiSC and productive conflict.
Here's how it will work:
*60 minute virtual classes on November 7, 15, 21, and 28 (Tuesday/Wednesday/Tuesday/Tuesday)
11:30-12:30 Central Time
All sessions WILL be recorded
SESSION 1: November 7 – Overview of DiSC Conflict + Your Style
We'll develop a broad conceptual understanding of conflict and the guiding principles of Everything DiSC Conflict; we'll develop a deep understanding of your own DiSC style in conflict; and we'll learn about the other DiSC styles.
SESSION 2: November 15 – Understanding Other DiSC Styles + Conflict
We'll differentiate conflict as it relates to DiSC styles; we'll learn how your DiSC style interacts with the other DiSC styles in conflict (including those tough-minded and forceful individuals, to be sure!).
SESSION 3: November 21 – Destructive Behaviors + Strategies for Changing Things Up
We'll identify and understand destructive conflict behaviors that you use; we'll learn a process for catching thoughts that influence destructive behaviors; we'll learn to reframe the destructive thoughts in order to create more productive conflict; we'll identify productive behaviors that you (specifically) engage in.
SESSION 4: November 28 – Putting It All Together
We'll practice catching and reframing automatic thoughts; we'll learn a way to continue evaluating and improving conflict experiences; we'll have time for final reflection and discussion about how to apply Everything DiSC Conflict moving forward in your workplace and/or on your team.
Additional details:
*I am maxing the class at 10 people in order to create an intimate and trusting environment where people can learn and interact safely.
*As soon as you register/sign up for the class, I'll send you a link to the Assessment. Your results will be made available to you immediately.
*Cost is $199 and includes an Everything DiSC Conflict Assessment for each participant. (This is a STEAL of a deal, you guys!). If you are a master trainer, organizational development professional, team lead, or human resources pro, joining this series is a great way to check out what Everything DiSC Conflict so you can evaluate if it's the right tool to introduce in your organization.
*To sign up, simply email me at chariti@charitigent.com. Don't delay! I fully expect this to fill quickly.
If you'd like an overview of the Everything DiSC Conflict model, please watch this short video.
http://embed.vidyard.com/share/vqV83zJiSnQPKueMrJN…
Looking forward to hearing from you!
–Chariti