Recently, I had the privilege of bringing
Everything DiSC
to Operation Fresh Start (OFS). OFS is a Madison-based non-profit organization that 
provides Dane County youth a path to self-sufficiency through education and job training.
After the training was over, Greg Markle, Executive Director of OFS, communicated with me about the impact and results that DiSC is having on his organization. He pointed to three things that were particularly remarkable.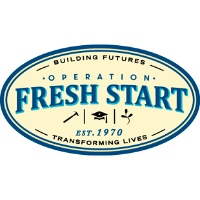 Attributes as Assets
Me: Greg, why did you decide to bring Everything DiSC to your team?
Greg: The goal (of bringing Everything DiSC to OFS) was for staff members to recognize that there are different attributes that each person brings to the organization–and to recognize these as assets. Your presentation of DiSC provided our organization with the ability to recognize different work styles as attributes. It also helped us to truly value what each employee brings to the table. You were highly recommended to me and did not disappoint.
Rising Awareness
Me: What is the biggest change/result you've witnessed (either in yourself or your team) since introducing Everything DiSC?
Greg: Since introducing DiSC to OFS, staff are more aware that differences exist (among one another) and are more willing to be accepting and understanding of different perspectives as we address organizational issues.  I strongly recommend not only the DiSC assessment but also you as a DiSC facilitator able to take this important tool and use it to provide your organization new life, better communication, and improved team work.
A Lens for Working Better Together
Me: Would you recommend this DiSC to other non-profit organizations? If so, why?
Greg: Since bringing DiSC to OFS, I have often heard staff stop in a discussion and discuss how people with different work styles may react or approach an issue! I would absolutely recommend you and DiSC! It was vital for our organization to stop and look at how we work together.  Doing so has helped us at Operation Fresh Start to work better together, and in the end this will improve our ability to help young people in Dane County have better futures.
If you believe that you or your organization might benefit from
Everything DiSC
, reach out to me at chariti@charitigent.com. We'll connect and discuss how DiSC can serve you and your team. And, if you'd like to learn more about Operation Fresh Start, you can visit their
website
. They are in the middle of a large capital campaign to raise funds for a new building, and your support (if you feel so moved) is greatly appreciated!