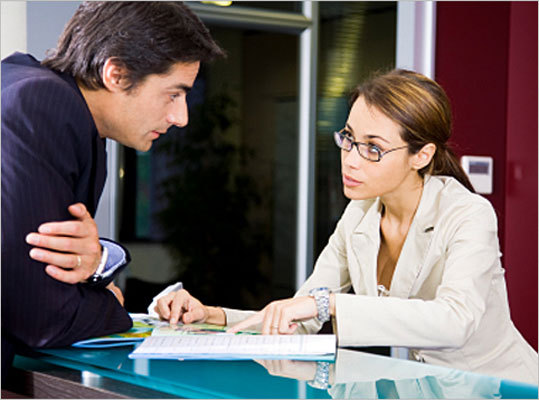 A boss or manager who is direct, driven, pioneering, results-oriented, and ambitious can be a real challenge. In the language of Everything DiSC, we like to call people with with these behavioral tendencies "Ds." People with a high D or "Dominance" style like to command and control their environment, make decisions quickly, love change, and are always hurrying about to "get somewhere else." If you are blessed enough to work with and for this kind of innovator and leader, you may consider adopting these four strategies to help you work more effectively with him/her/them.
Show Confidence in Your Ideas
D's are goal-setters-and-getters, like engaging in higher-risk ventures, and love a good challenge–all things that require a good deal of confidence. When working with a high D boss or manager, remember that they respect those who, like them, have the courage to initiate new projects or ideas. D's are enchanted by those who challenge the status quo in a quest for results, and they regale those who speak-up and speak-out in order to create short-cuts and efficiencies to get desired outcomes more quickly. Shrinking violets need not apply when working with a D. You must step out, step up, and go all in when you've got an idea/opinion that you feel strongly or passionately about.
Be Direct and to the Point
One thing about D's is for certain: they absolutely abhor wasting time! Each and every communique needs to be direct and to the point if you are working with a D boss/manager. Write emails in bullet points. Don't couch reports in flowery language. When in meetings, get straight to the point: D's don't need or want the whole backstory, just the main ideas. Tell them what needs to be said, nothing more and nothing less. D's value efficiency over neatness, so don't waste time making things sound pretty or worry about being overly formal. Delivering timely, tangible results is the key to creating a smooth working relationship with the D style boss or manager.
Explain the Big Picture
D style bosses and managers are often focused on the big picture, big ideas, big visions, and big dreams. D's think big and boldly. Be careful not to get lost in the weeds when giving updates to your D-Style boss or manager. Stay focused on the big picture and make sure you're always aligned with the 10,000 view when reporting out at meetings. Be prepared to fill in additional details, as requested, but know that the "Executive Summary" or "CNN Version" is what most D bosses and managers are after when they ask you to bring them up to speed on a project or initiative.
Focus on the Bottomline Results
For a D boss or manager, nothing else matters if you can't deliver results. Intention is nothing if the bottomline goes unmet. When working with a D boss or manager, always keep the focus on the goals and results. While trust, fun, commitment, culture, facts, people, etc. all matter, nothing matters more to the D than the results. No matter how wonderful a culture is or how great the people are to work with in a organization, for the D boss or manager, the bottomline results matter most.
If working with a D boss or manager is challenging for you, you are not alone. Please reach out to me for some one-on-one consulting and/or coaching. I can help. D's are wonderful to work with when you know exactly how to communicate with them. Propel your team and/or career forward and don't waste another anxious minute over how to work with your very "D" boss or manager. Reach out to me. I can help!